Awesome Shoppe Awesome Things
As a mill to market, 100% custom high end wood shop, Sartain's Awesome Shoppe is able to cut, mill, kiln dry, and finish your project all on site. We treat each piece of wood that passes through our shop as a work of art because to us, it is. Wood is natural, often exposed to the elements of the world and we will never make attempts to try to hide its features, but rather accentuate them.
Your project begins with a "Dream Session" with owners Jason and Kellie Sartain. Here, you will be an integral part of the design, style, and over all look of your project. Hand pick your wood from our 1+ acre inventory of trees or bring in your own tree to be milled. From there, each piece is processed by our team of skilled crafts men.

We believe the best things in life are made by hand. That's why from dimensioning, assembly, sanding, and finishing; each process is done by hand using both traditional and modern methods.

Your vision can be brought to life here at the Awesome Shoppe
---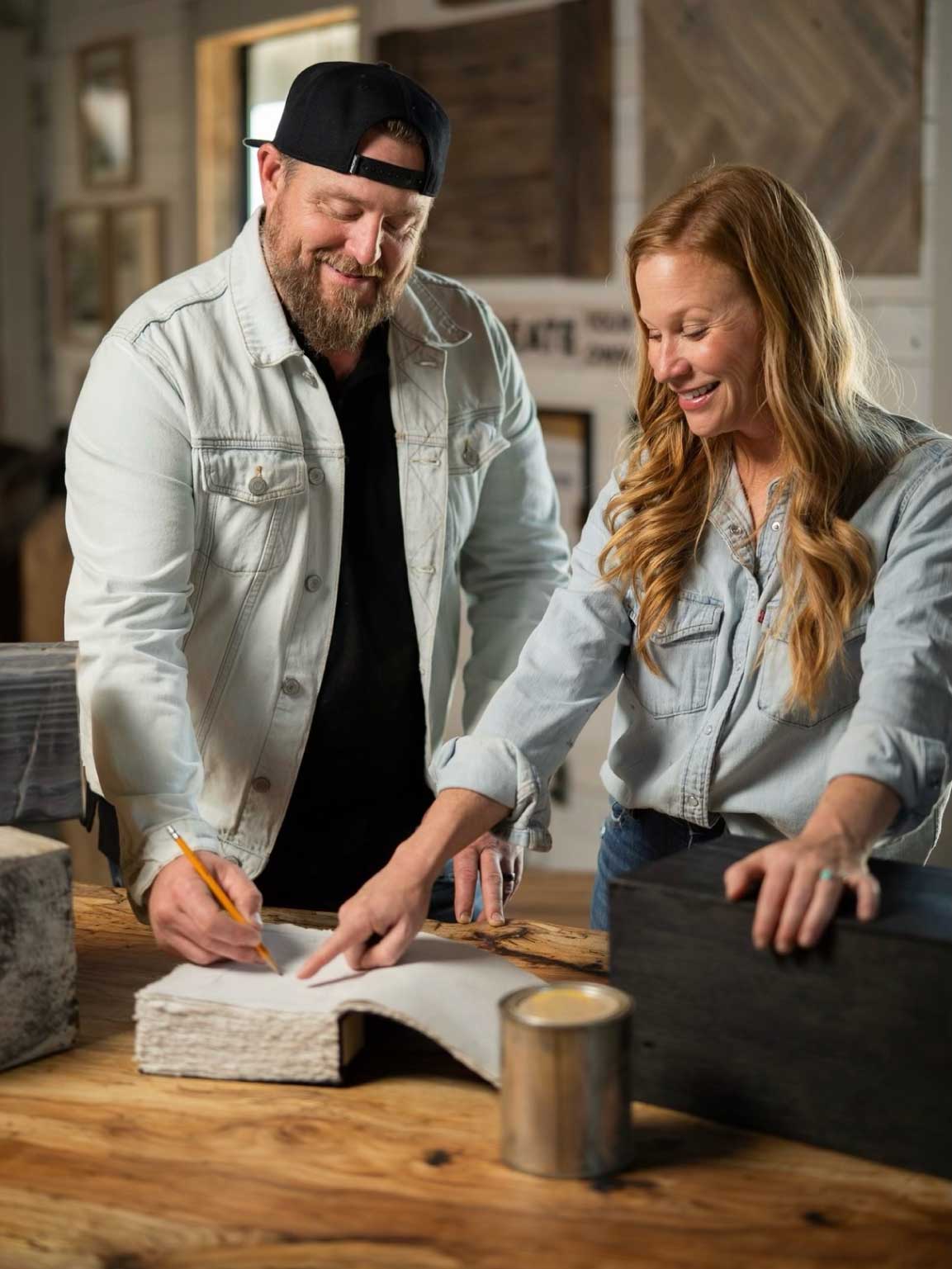 Our love for God, the Craft, and all things Awesome, led us here.
What started as a hobby making more affordable furniture for their home, turned into a company that now has their work showcased all around the country.
Our love of woodworking dates back to the 90's when Jason would spend his summers in Washington State chopping down trees and turning them into firewood.
He had an eye for the different species and wood grain patterns. As a young college kid from San Clemente, CA, he had a love for furniture, but could not afford the things he admired. He began to focus on how to build the things that seemed out of reach.
Schedule Your Dream Session
---
Like the name says, this place really is awesome! I needed to get a custom gift for a client, and I had some ideas of what I wanted. They walked me around and were super helpful, showing me all they had to offer. After talking through my ideas and my quick timeline, they assured me they could help. They had my gift customized and ready to go the next day and my clients loved it! Fantastic experience!
When we needed to get our shop up and running fast, Crafty was there to help us.

Michael Boaz
Seriously, could Crafty be any more awesome? I'm not sure it could...thanks!

Sara Bonham